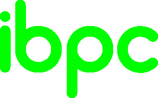 Yonex Ipswich Badminton Performance Centre
Coaching is leading to some good tournament results for junior players. Several players have won medals in Badminton England tournaments.
Congratulations to Chloe Dennis (right) on some great results this season, winning a gold medal in the girls' doubles at the Badminton England Surrey Under-13 Gold Tournament and a gold medal in the mixed doubles at the Lilleshall Under-13 Gold Tournament. Chloe won all three events at the Suffolk Under-15 Silver Tournament.
AGM Report ► (PDF 91 KBytes)
Invitation to Coaches
Coaches are welcome to visit the Yonex Ipswich Badminton Performance Centre to see up-to-date coaching techniques. To arrange a suitable date and time, please contact the Head Coach, Mark Methven, telephone 07711 851070 or email: markmethven@btinternet.com.
Commonwealth champions Chris and Gabby Adcock answering
questions during their visit to IBPC.