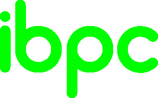 Yonex Ipswich Badminton Performance Centre
Coaching is leading to good tournament results for junior players.
Blake Hoang
wins Gold in National Championships
IBPC player Blake Hoang made history at the English National Under 13 Championships by winning a gold medal in the boys' doubles with his partner Liam Purton of Essex. Blake is the first boy from Suffolk to win a junior national title since records began 67 years ago. He has since been selected to play for England in Denmark.
Katie Scott wins Bronze in National Championships
Katie Scott from Suffolk with her doubles partner Amy Hayhoe from Norfolk reached the semi-finals of the Under-15 English National Championships. Katie also got through to the quarter-finals of the singles. The photo shows Amy (left) and Katie (right).
AGM Report ► (PDF 72 kbytes)
Invitation to Coaches
Coaches are welcome to visit the Yonex Ipswich Badminton Performance Centre to see up-to-date coaching techniques. To arrange a suitable date and time, please contact the Head Coach, Mark Methven, telephone 07711 851070 or email: markmethven@btinternet.com.
Commonwealth champions Chris and Gabby Adcock answering
questions during their visit to IBPC on 9th December 2014.